Thejas News will be the watchdog of Indian democracy that offers space for each and every citizen in our multi-cultural social and political system. After moving to Hocalwire, Thejas News has seen a tremendous traffic growth.

Thejas News has traffic growth in multiple verticals which can be seen in the above.
Graph above for social traffic growth.

Bounce rate improved by 50%.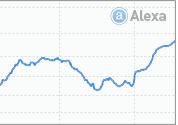 Thejas News has improved its rank by 30%.